Williams Farm Sugarhouse | 491 Greenfield Road, Deerfield, MA | 413-773-5186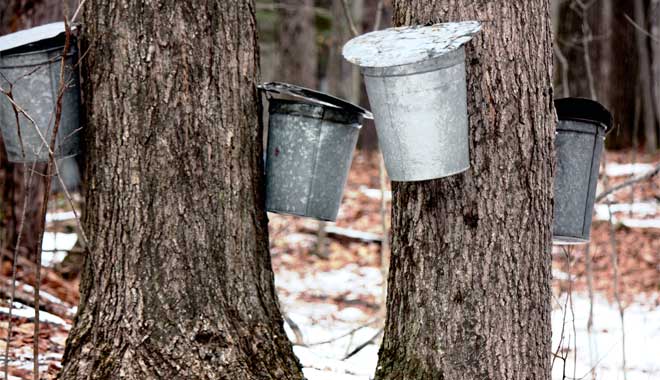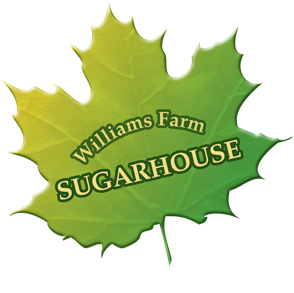 Thank you for a great season!
Our restaurant is closed for the 2023 season. Thank you to all who visited us this year! Remember you can ORDER MAPLE PRODUCTS year-round in our ONLINE STORE. Just click on 'store' above and we'll ship your order! Thanks for supporting our family business.
Thank you to Governor Maura Healey and Lieutenant Governor Kim Driscoll for visiting our sugarhouse on Friday, March 10! Read the story here.
Our family has been tapping sugar maple trees and making syrup for five generations. Milton Hubbard Williams began the tradition in the mid-1800s, followed by his son Kenneth Sanderson Williams. The original Williams sugarhouse was one of thirteen located on Mount Toby in Sunderland, MA.
In his diary, Milton Hubbard Williams wrote, 'March 6 1853 commenced sugaring. March 25 1853 traded sugar for coat and pants in Amherst.' Thirty-six years later, he was still sugaring, and on April 1, 1889 he wrote 'Gathered 20 bls (barrels) sap for four successive days. had the best week I ever knew. I have sold 100 galons of syrup at Amherst for 30 cts a quart in glass or 1.00 a gal in tin. Syrup sells readily.'
In the mid-1960s, amidst growing success and realizing the need for a better retail location, Kenneth Jr. and his brother Milton moved the sugarhouse off the mountain to scenic Route 47 in North Sunderland.

Our family's final move came in 1994 when we were able to build a sugarhouse near our farm in Deerfield.
Visit us on Facebook!